Universal Pre-kindergarten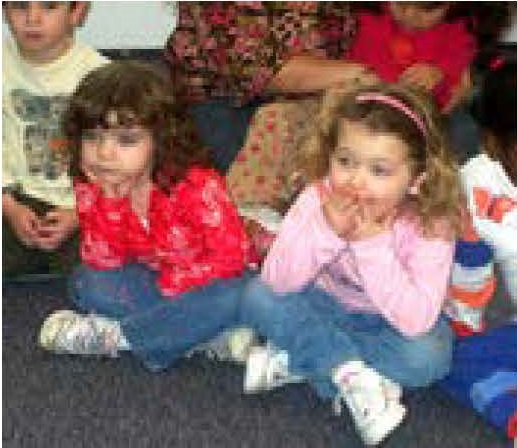 Universal Pre-kindergarten (UPK) is a special program established by the New York State Education Department and the local school districts to provide a preschool experience for the children of eligible families. The program starts each year in September and we accept applications for children who will be four years old by December 1st of the current school year and live in a school district which is providing UPK.
This is a preschool program with a qualified teacher and an assistant in every class. Children will attend the program Monday through Friday for 2 1/2 hours each day. Transportation is not provided by Universal Pre-kindergarten funding.
The participating districts are Clarkstown, East Ramapo*, Nanuet, Nyack, Pearl River, Ramapo Central, South Orangetown and North Rockland.
We are preparing for the 2014-2015 School Year. The application will be available on January 31, 2014.
Universal Pre-Kindergarten Parent Information Sessions are being offered in February. Learn more about the UPK Program and eligibility requirements.
Parents, this letter is for your child's health care provider. If there is a question concerning the required vision, hearing and body mass index (BMI) UPK requirements you may print this letter and provide it to your pediatrician. Your pediatrician can direct further questions to Kristin Saunders, RN at (877) 425-0009 x493 or email Kristin at kristins@rocklandchildcare.org..

If you would like us to mail you an application please contact Jenine Valentino at (877) 425-0009 x460 or mail jeninev@rocklandchildcare.org.

It is important to return the completed UPK Application to:

Child Care Resources of Rockland, Inc.
235 North Main Street, Suite 11
Spring Valley, NY 10977
ATTN: Jenine Valentino

or fax to (845) 425-5312 ATTN: Jenine Valentino

For assistance with the UPK Parent Application process please call Jenine Valentino at (877) 425-0009 x460 or email jeninev@rocklandchildcare.org.

When applications are not available, parents interested in the Universal Pre-kindergarten program may call (877) 425-0009 and ask to speak with a child care counselor concerning their child care needs.

* For information regarding UPK for the East Ramapo Central School District, please contact Arnie Warmbrand at (845) 577-6158 or email awarmbrand@ercsd.k12.ny.us.